VRS FEJRER 75 ÅRS-JUBILÆUM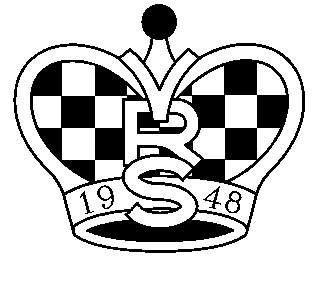 Vejlby-Risskov Skakklub blev stiftet i 1948, og det vil sige, at klubben til oktober kan fejre sit 75 års-jubilæum. Det har vi tænkt os at markere med manér med hele 3 arrangementer, som alle finder sted i vores gode klublokaler i Vejlby Sognegård:
 Mandag den 2. oktober, kl. 19.00 kommer Skakbladets redaktør Jan Løfberg og fortæller om Bent Larsens liv og skakkarriere, herunder skakverdenen og de andre skakstjerner fra tiden under den kolde krig og årene derefter. Der bliver også mulighed for at købe Jan Løfbergs to udførlige bøger med titlen "Larsen".
Søndag den 8. oktober, kl. 10.00 inviterer vi til jubilæums-hurtigturnering. Turneringen spilles som en 7 runders Schweizer-turnering, som (afhængigt af deltagerantal) vil blive spillet i én eller to grupper. Indskud 150 kr. og 1. præmie 2.000 kr. ved mindst 30 deltagere. Alle er naturligvis velkomne, og tilmelding sker via DSU`s turneringssystem.
Mandag den 9. oktober, kl. 19.00 afholdes endnu et arrangement. Det starter kl. 18.00 med en lille jubilæumsreception og et mindre traktement, og kl. 19.00 får vi besøg af GM Jesper Thybo, der holder foredrag om sin karriere indtil nu i en times tid og derefter spiller simultan. Også her er alle velkomne, men af pladshensyn er der et maksimum-deltagertal på 40 deltagere, hvoraf de 20 som udgangspunkt er reserveret til VRS-spillere. Tilmelding sker også her via DSU`s turneringssystem og i øvrigt efter "først-til-mølle"-princippet. Vi glæder os til at se både VRS-ere og andre skakspillere til alle 3 arrangementer.